Special awards for Victory Garden
– – –
In year 2016 we were awarded as 3rd best kennel in Slovakia.

Our special female Denny got title best JRT 2016 and from all terriers she was at 4th place! In show competition "SLOVAKIA DOG CUP" which account all shows in our country was Denny Best Jack Russell Terrier in Slovakia and 4th best in FCI group III. This fantastic female won in Austria for the year 2016 also Best JRT  – "Austellungsieger 2016"!!!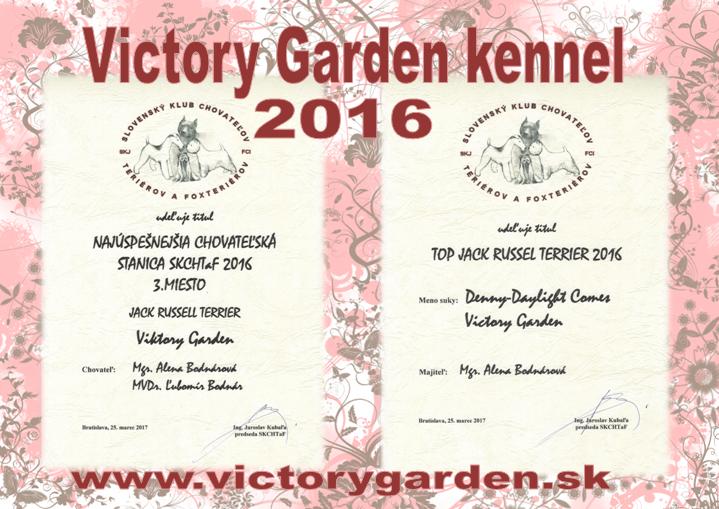 – – –
The year 2015 was very successful! We got special dog from Italy – Touchstar Undiscovered Destination. He was very successful in the show rings! Was winning a lot of prices and competitions and that´s why he was awarded as best JRT in Slovakia and Austria for year 2015.

Female Fatale Victory Garden was most successful Jack Russell in the show rings 2015 in Slovakia and got prestige title "Slovakia dog cup winner in breed"
and 4th best  in FCI group III.
Our kennel become 2nd place in competition Best kennel in Slovakia!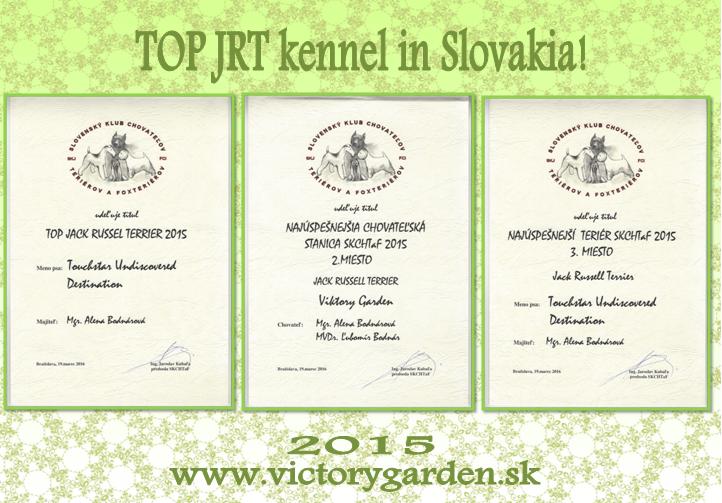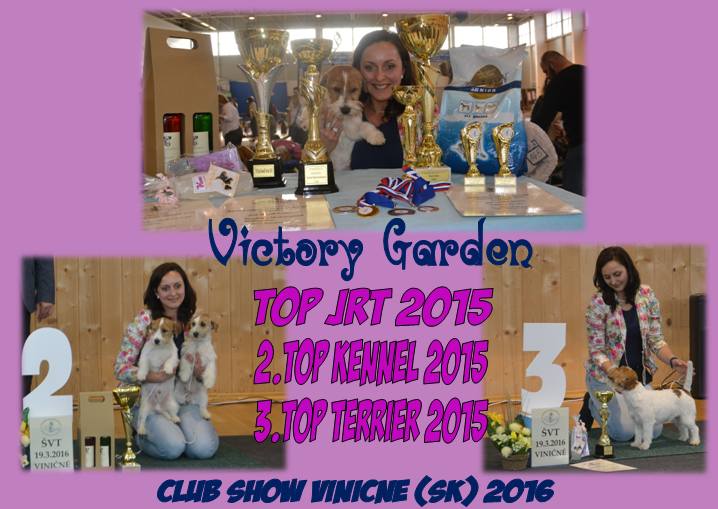 – – –
2014:
Denny-Daylight Comes Victory Garden: TOP JRT, 2nd TOP Terrier 2014
Victory Garden: MOST SUCCESSFUL KENNEL in Slovakia!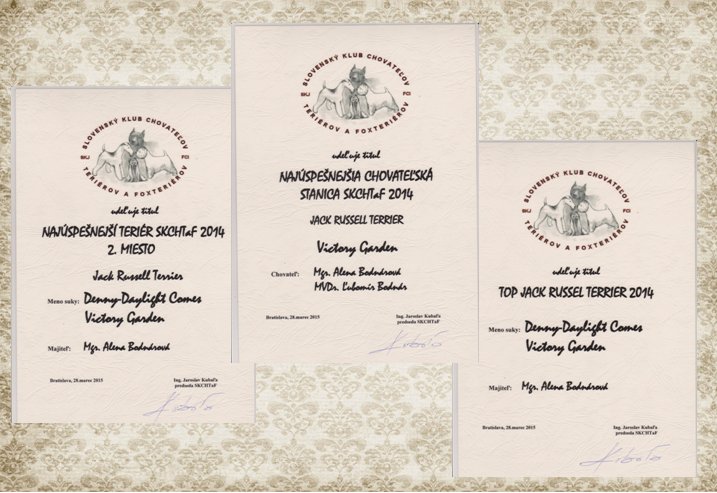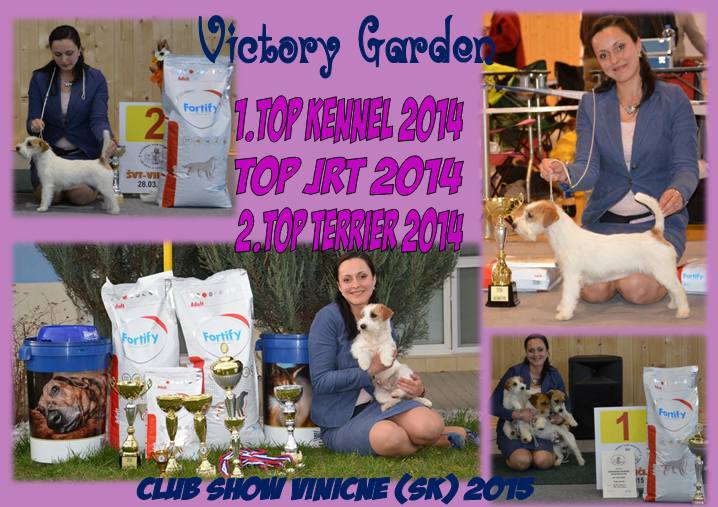 – – –
Year 2012 and first really great award for us!!!
Our stud male Victory Prince Tides Rags Puma
won TOP JRT 2012 and 2ndTOP Terrier in Slovakia!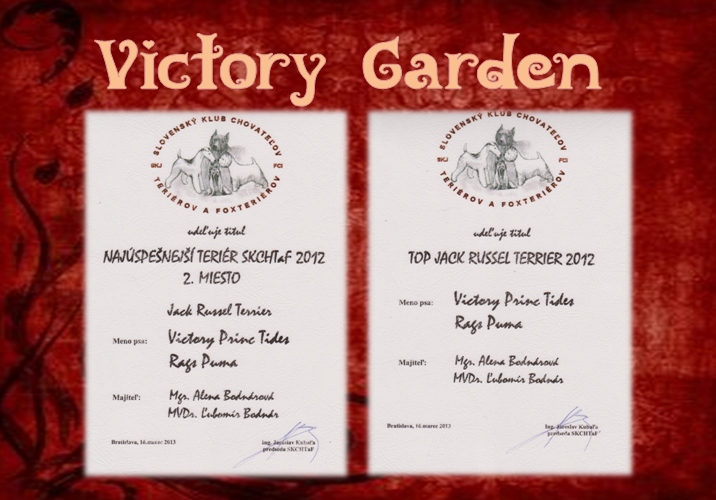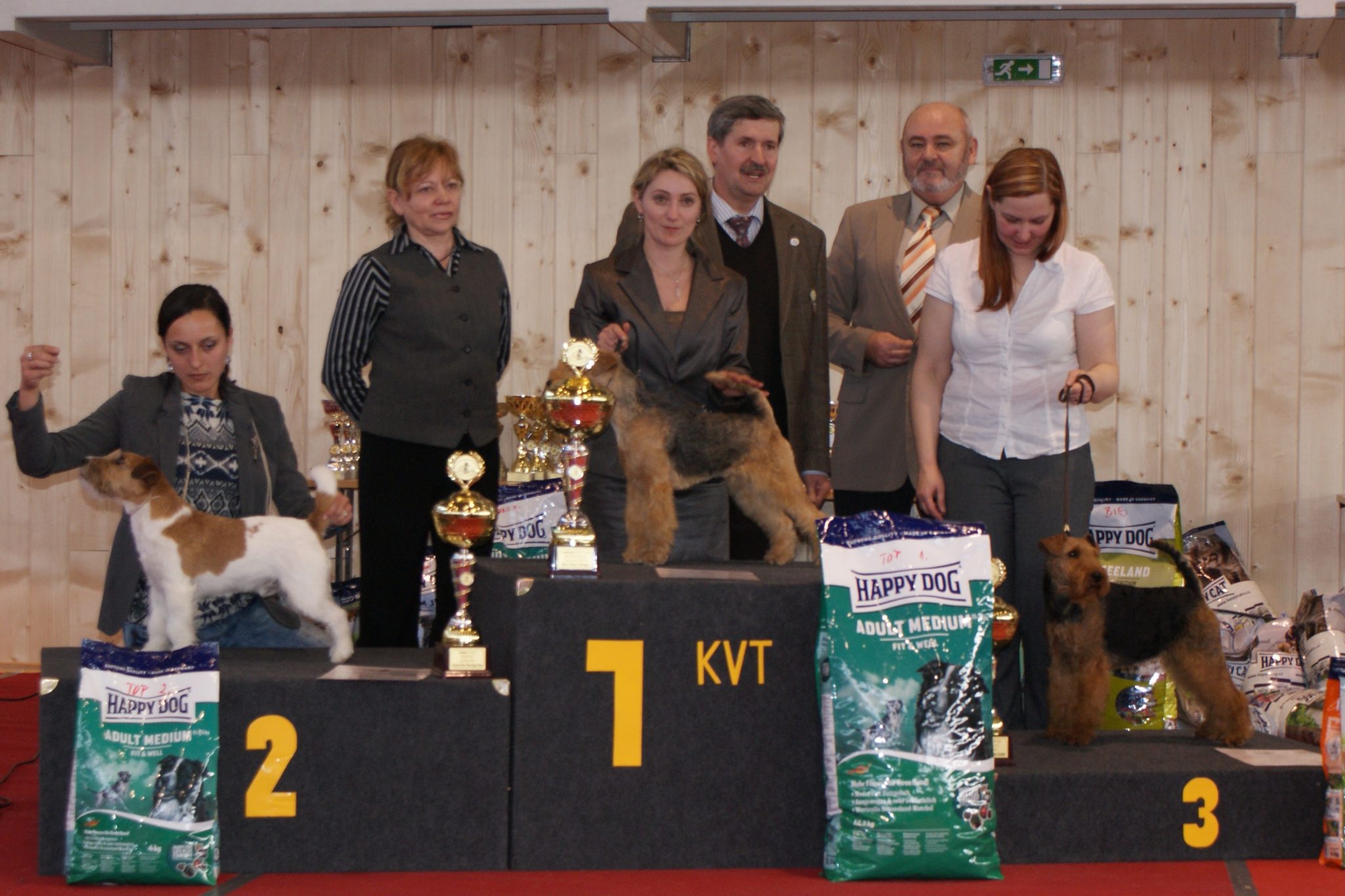 – – –