About Us
TOP JRT 2012, 2014, 2015, 2016, 2017
Minor Puppy World Winner 2013
2. TOP Terrier 2012, 2014
3. TOP Terrier 2017
3. and 5. TOP Terrier 2015
Slovakia dog cup winner 2015, 2016, 2017
Best Terrier 2017
Austrian Show Winner – AUSTELLUNGSIEGER 2015, 2016, 2017
Breed JRT conquered us because of his wonderfully playful, spirited nature, social behavior, stability, and friendship. This is only a fraction of its invaluable character traits. Its great advantage is mischievous expression and exterior. With Jacks we met several years, but the disappointment of their appearance and temperament traits in Slovakia has moved us to a difficult choice and breeding work – reclaim the breed and reproduce according to current trends in the world.
Our kennel is first in the Slovakia, who imports JRT from Australia. A strong and valuable set of blood are collected from different, always 100% Australian origin which we obtained specimens of the highest quality, original Australian lines as Myrmidon, Lemosa, Pretorium, Inverbrae, JR Wessex, Burbunya … In the pedigree is not necessary to look for Australian ancestors in the third or fourth generation. Our breeding has full Australian pedigree – ancestry in most cases champions, imported directly from Australia to Europe.
Currently we cooperate with kennel in Austria, which gives us more options in breeding, shows, handling, grooming etc.
We look forward to your interest !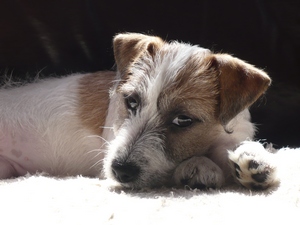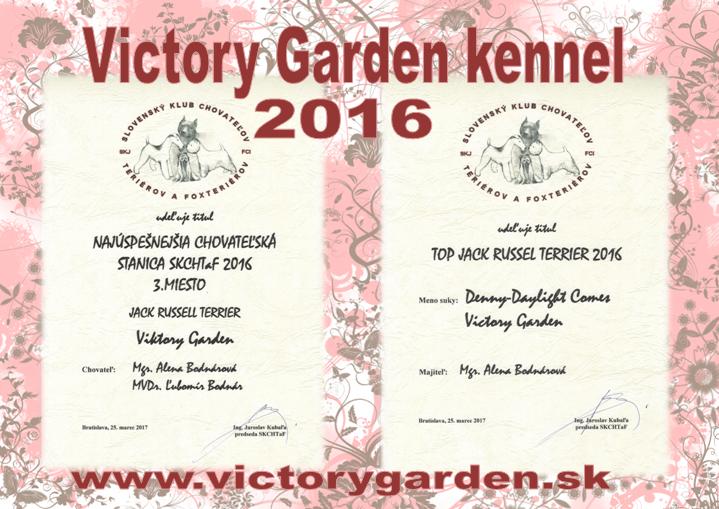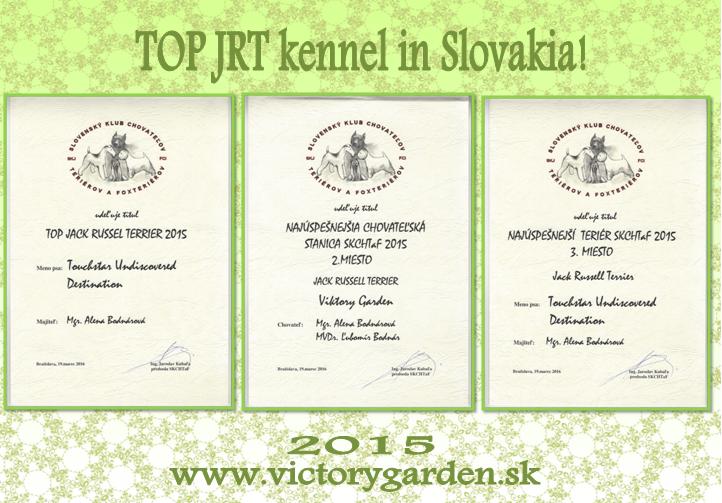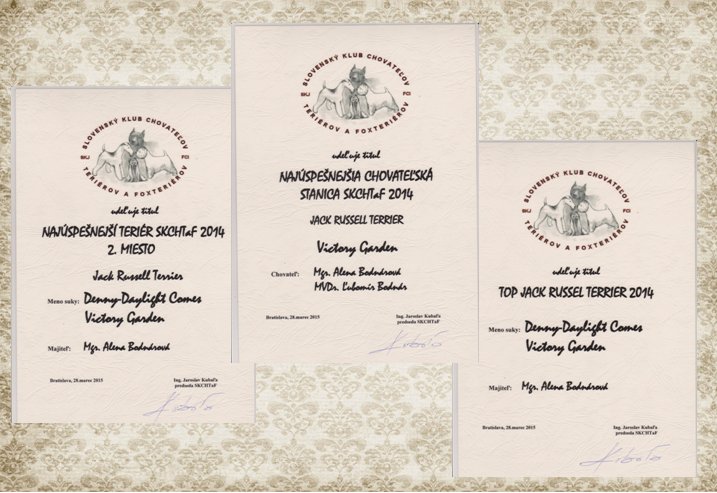 Original  and legendary Australian  top quality lines:
Inverbrae, Pretorium, Lemosa, Burbunya, Wessex, Myrmidon, Macullen, Rosetta
and
Famous European lines Saltisgardens, All Jacks, Knotteliten, TouchStar, Kanix